Hey y'all!
I just had to throw out some of my favorite quotes that I found on Pinterest. I can't help but be in love with that site. I'm going to need and intervention soon....it's a toss up between Pinterest and the Real Housewives series.
That's right, I threw it out there, I watch the Housewives series....it don't matter which one just whichever is more dramatic! I can't help it! It makes me feel better about myself after watching those rich crazies.
Y'all don't even act like you don't watch it....I know there's more of you out there secretly watching...it's ok :)
Now, on to some of my fav's this week :)
See y'all, great things happen to me ALL the time :)
So true, so true
This one makes me laugh every time...hehe
I can confirm this :)
I seriously saw this and thought....yep it really was 20+ years ago.....man where did time go and then I thought "well, heck let's just do 20 more!!!!!!"
Hope you all are having a great week! If you haven't stopped by and signed up for my 100th post give away, please go check it out
here
!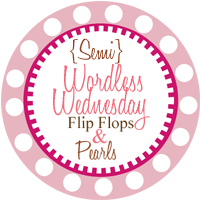 Many blessings,
Laura