Hey ya'll!
I know i've been MIA for a couple weeks. We were on vacation last week up in the mountains at the lake. I've got some great pics i'll be posting later on. All this week i've been bed sitting my hubby at the hospital. Poor thing has never been poked and prodded so much in his whole life :(
Well I hope in the next few days things will get back to some normality and I can play catch up.
So all I could do waiting at the hospital is to think about what I want to eat, cook, bake and devour! Here's what I thought about most.
How about a Macaroni Grill recipe. I've only been there once, like 3 years ago on my birthday, and this is the dish I had. I loved it so much, I searched the web and found the recipe. There's actually a website that has all the famous restaurant recipes on there and has a free download of a book. If any of ya'll are interested in it just hollar and i'll send it your way.
So here's the Scaloppine di Pollo recipe that I love so much.....i've also done this with shrimp instead of chicken and like that much better but chicken is cheaper....."I'll have the chipper chicken" (little Steve Martin from Father of the Bride) :)
Macaroni Grill's Scaloppine di Pollo Recipe (Chicken, Artichoke, Mushroom Pasta)

Lemon Butter Sauce:
4 ounces lemon juice
2 ounces white wine (plus one glass to sip on while cooking...it's the rule)
4 ounces heavy cream
1 pound (4 sticks) butter
Chicken and Pasta:
6 to 8 (3-ounce) chicken breasts, pounded thin
Oil and butter for sauteing chicken
1/2 to 3/4 cup flour, seasoned with salt and pepper, for dredging
6 ounces pancetta, cooked (i've also used cooked bacon bits)
12 ounces mushrooms, sliced
12 ounces artichoke hearts, sliced
1 Tablespoon capers
1 pound cappellini pasta, cooked (I use angel hair pasta...the cappellini is just slightly thicker)
Chopped parsley, for garnish
Make the sauce:
Heat the lemon juice and white wine in a saucepan over medium heat. Bring to a boil and reduce by one-third. Add cream and simmer until mixture thickens (3 to 4 minutes). S
lowly add butter until completely incorporated. Season with salt and pepper. Remove from heat and keep warm.
Chicken and pasta:
Cook pasta and drain. Heat a small amount of oil and two tablespoons butter in a large skillet. Dredge chicken in flour and saute in pan, turning once, until brown and cooked through. Remove chicken from pan and add to pan the pancetta, mushrooms, artichoke hearts, and capers. Heat until mushrooms soften and are cooked; add chicken back to pan.

To serve:
Place cooked pasta on each plate. Add half of butter sauce to chicken mixture and toss. Taste adding more sauce if needed. Place chicken mixture over pasta. Garnish with parsley. Alternately, mix pasta and chicken mixture together. Toss with butter sauce.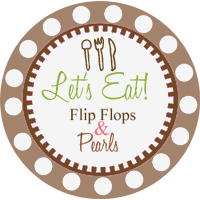 Thanks for stopping by and have a wonderful day!
Many blessings,
Laura