Hey ya'll!
I need some healthy inspiration
I want need to get in shape....seriously
Yep, that's about my level right there! lol!
I do love yoga.....I can actually do this....for about 3 seconds
I have always wanted to run....not a bunch of Forrest Gump running but like half a marathon would be a pretty awesome accomplishment or just long enough to clear my mind if that's possible
I'll never be able to pull off something like this
But I wanna be able to "ROCK" something like this! :)
I heart vintage bathing suits....takes me back to the day!
I figure if I put it out there in blogger land, then I will motivate myself....maybe.....hopefully......soooo i'm giving myself one year to get myself in a healthy shape. Not super model, unrealistic shape but shape enough to show it off ;)
And if that doesn't work I'll have an excuse lined up..........
LOL I had to put that one in there :)
Happy Semi Wordless Wednesday ya'll!!!!!!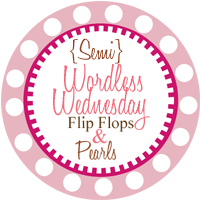 Thanks for stopping by. Your thoughts, comments and inspiration is always welcomed :)
Many blessings,
Laura